Advantages of being at the cutting edge of information
Innovation is the foundation for your survival in a global market. This applies to businesses and whole economic regions. To be better than your competitors means: offering new products, new methods, new service offers with increased customer benefits, increased efficiency and better quality
With our growing innovation infrastructure, our project development expertise and market know-how as well as knowledge from current research and development projects, we accelerate the innovation process. We practice "open Innovation" and engage the general public in participatory activities to achieve applications with a high level of acceptance.
We develop knowledge from our current projects and studies and follow trends on green cities at home and abroad. This leads to open access publications as well as market and technology reports, that support you in your development.
Together with our partners we identify tailor-made solutions for your technology and projects using innovative methods. Using our infrastructure, such as MUGLI, ensures that we are close to the end-customer and interaction with the general public (co-creation). Innovation, technological developments and applications therefore enjoy a high level of acceptability.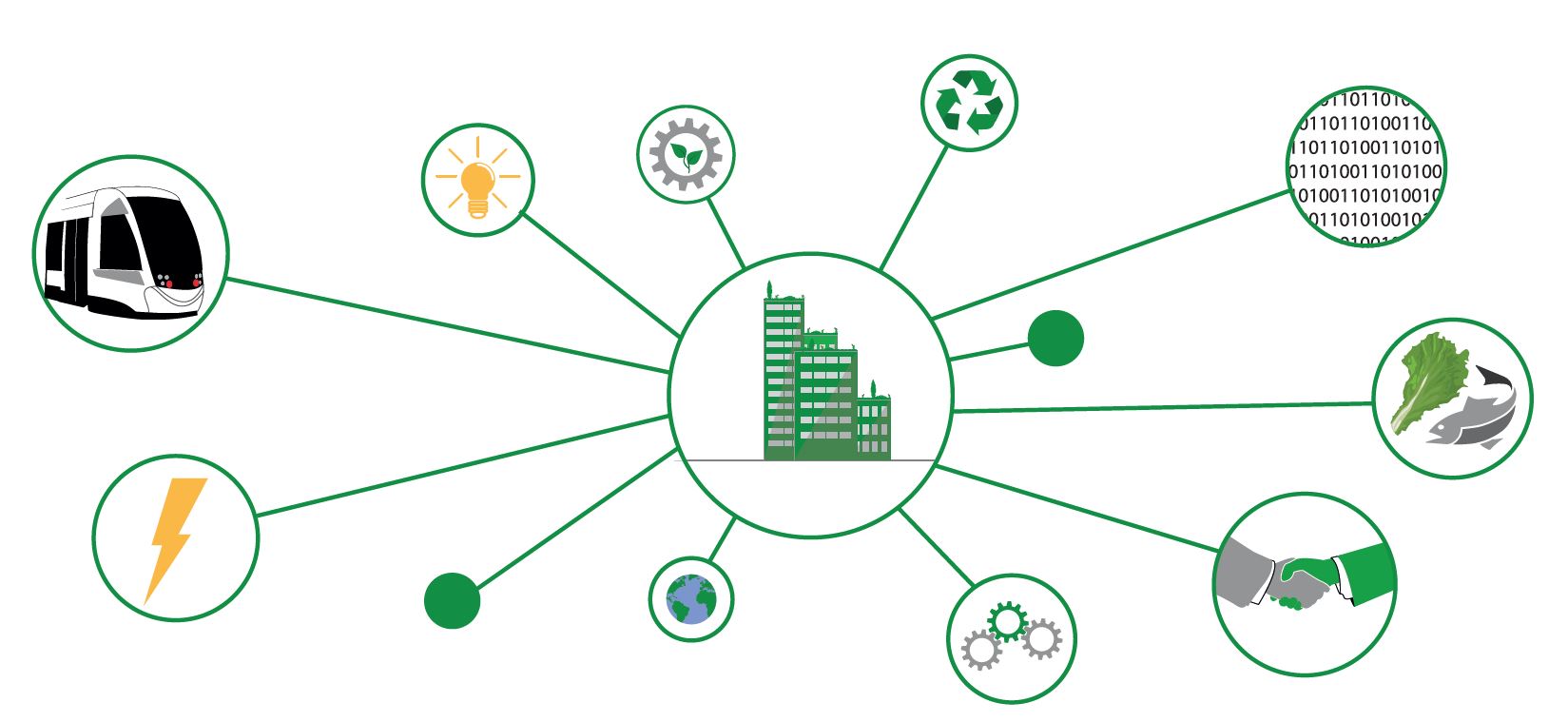 Innovations are largely driven by cooperation and technological developments. By connecting knowledge and experience from different technologies and sectors, we can create better solutions than when just looking at the problem from within one topic area. For this reason, it is important for the economy, to constantly discover near-market development opportunities as well as to gain cross-sectoral cooperation partners for innovation. Results from research must not stay where they were produced, but rather has to get to businesses and public sector organisations, so that they can be used commercially in many different ways. This is what we champion for you and with you as part of this partnership network.
Greening buildings is innovative, future-orientated and fully in line with current trends. Their impact and benefits have been extensively researched, investigated and verified – and in Austria even standardised. So, nothing is going to stop a secure and affordable implementation. Having specific building requirements (structural, spatial, legal, economic) generates a high innovation potential. The aim has to be to jointly deliver projects from other development sectors, such as energy, mobility and digitisation, in the future together with and via innovative greening activities. Everybody, whether from a business, the public sector or the general population, can make a valuable contribution towards this aim.